Specifications
Type: TableTop
Speed Type: Low Speed (≤10000rpm)
Max speed rpm: 4500
Application: Beauty, Hematocrit, Blood Bank, Cell Smear
clinical low speed centrifuge support small volumes applications .
The low speed centrifuge are supplied with an angle rotor that can hold up to 15mL×8 or 10mL/7mL/5mL×12 vacuum tubes. They are widely used in medical and veterinary practices for the centrifugation of blood and urine samples in qualitative analysis of water and soil samples. These centrifuges are also used in universities and other research institutes
Picture for low speed centrifuge
Features for low speed centrifuge
speed range of 300-4500rpm
Individual control of speed and time
Faster acceleration and deceleration
Perfectly suitable for 15mL cell culture tubes and a full line of collection tubes
Specifications for low speed centrifuge
Max. Speed : 300-4500rpm, increment:10rpm
Max. RCF: 2490×g,
Speed Accuracy: ±100rpm
Rotor Capacity: 1 type
Run Time: 1sec-99min,HOLD(Continuous operation
Driving Motor: DC motor
Display:LED
Safety Devices: Door interlock,Overspeed detector
Acceleration/Braking time: 23s↑23s↓
Power: Single-phase, AC110V-240V, 50Hz/60Hz, 3A, 70W
Noise level: ≤54dB
Dimension[D×W×H]: 301×354×217mm
Weight: 6kg
Advanced features: Short-time run function
Standard Configuration for low speed centrifuge
Clinical Centrifuge,
including A12-10P rotor and both adapter A10P15&A10P15 plug(package contain in the box)
Optional Information for low speed centrifuge
1, A12-10P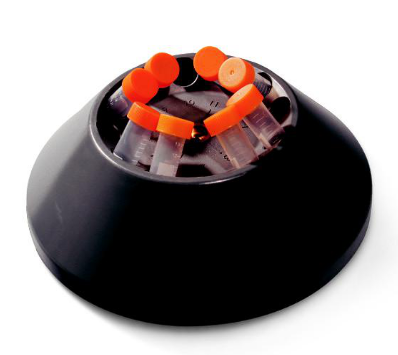 Max. speed: 4500rpm
Max. RCF: 2490×g
Rotor capacity: 8x15mL,12x10mL
Rotor material: High strength plastic
Plastic rotor: 4500rpm, 15ml*8
2, A10P15
Rotor adapter, used with A12-10P, 12pcs/pk
3,A10P15 plug
Rotor adapter plug, used with A10P15, 12pcs/pk
If you don't like this low speed centrifuge model, please click following picture to check more other models.



Shipping Information:
G.W: 9kg
Packing Size: 0.45m,0.4m,0.33m
Unit: Piece
Special: No