The standard configuration is without computer or monitor, please optional it if you need.

this is a portable colposcope, it can connect the different device,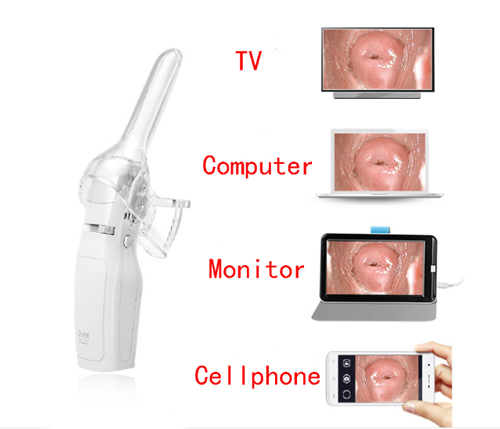 The user manual,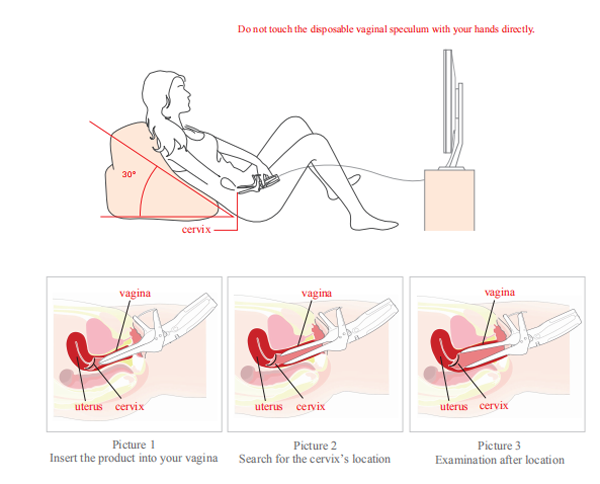 Operation Steps,
Once the Product is inserted, rotate the blades horizontally. Hold the toothed structure till the Body is locked in place. Open the blades and experiment to find the cervix by monitoring the images on TV(Please refer to picture 2). Keep pushing down the outside section of the blades until you see the whole cervix (usually on grade 3), and stop pushing if you have strong sense of pain.
Adjust the position and direction of the blades slowly and turn the focus lever to adjust image sharpness. (Please refer to picture 3)
Please vefer to "V.Components Description" for the usage of the buttons in detail.
After examining, press the toothed structure gently to close the blades, then turn off the power and remove the disposable vaginal speculum.