how do pharmacists count pills ?
Are you working in a pharmacy which always needs to count pills by your hand? and human counting can always make mistakes easily and waste a lot of time for the boring job. When you try to get a
pharmacy counter
, but you find most of that in the market are so big and expensive.
Most of them are difficult to affordable.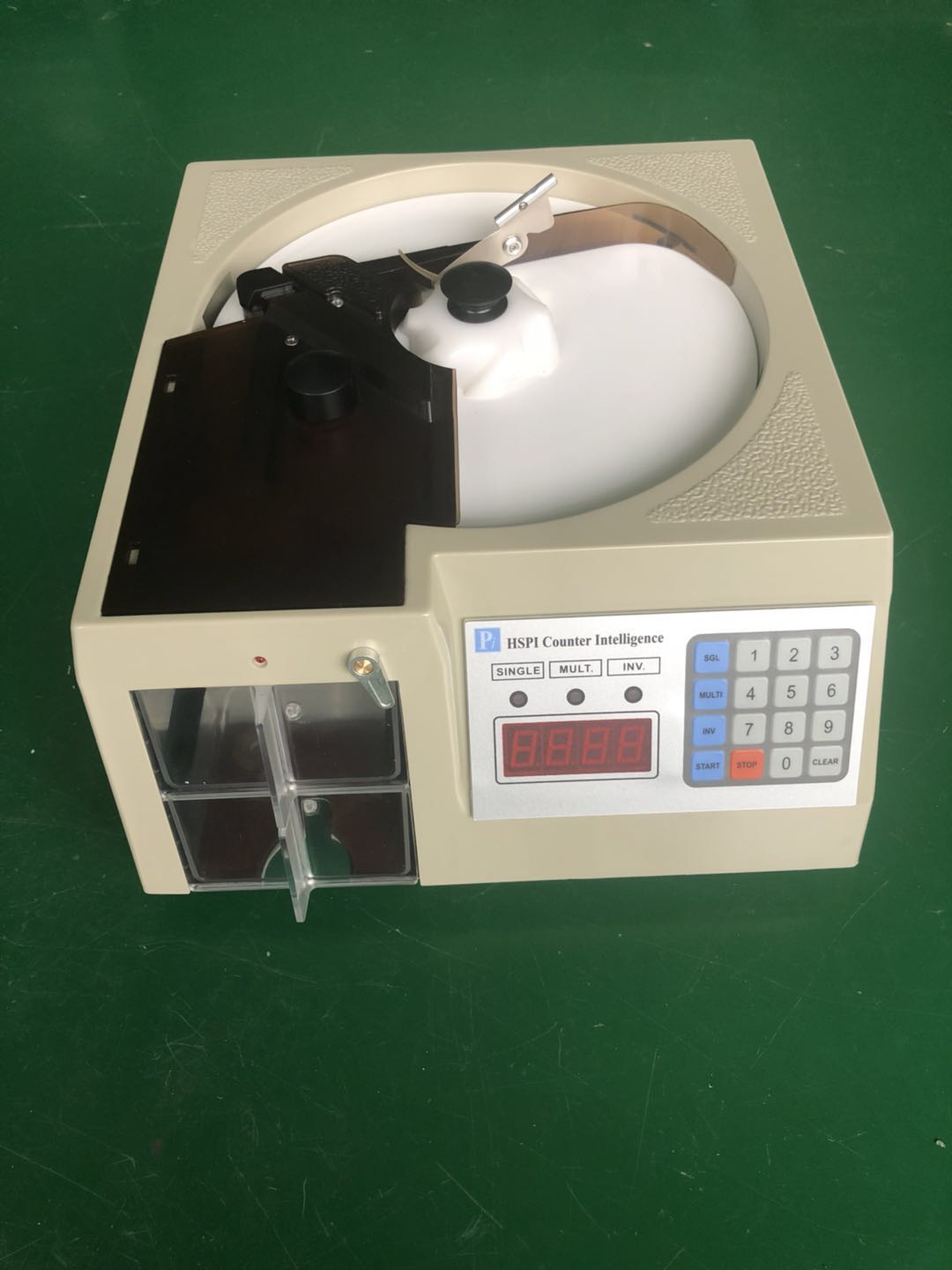 1,Afforable
The price of our
pharmacy counter
is less than USD1800, it is much less than the big pharmacy counter, and it also cheaper than the USA brand,
RX-4
,
Our machine is better functions then RX-4, but much cheaper price.
2,Portable and small
It is not a big machine, it is easy to put any place of your pharmacy, it doesnt need a large place to put.
3,High Speed
It is quickly counting, Max 1000 pieces/Munites, Max Identifying Number is 9999 pieces
4,Three Module to count,
Single Mode
Use this mode to count a pre-determined number of tablets and dispense into the top drawer. When the top drawer is removed, excess tablets on the turntable will drop into the bottom drawer.
Multiple Mode
Use this mode for counting multiple quantities from the same batch. When the top drawer containing the pre-determined count is removed, excess tablets will remain on the turntable. Insert collection drawer and Press START to perform additional counts. To clear turntable after last count, leave top drawer out and press CLEAR/INVENTORY/START.
Inventory Mode
Use this mode to count an entire amount of tablets. The HSPI will count up to 1,000 and restart
More information of the three counting modules, you can check our sample video,
https://youtu.be/QZ030GkGwd4
5,High Accuracy
It has the 99.99% accuracy, so it will reduce the possibility to mistake.
It can be used for double checking for the pharmacists, for the pharmacy store, for the personal pills counting,
for the clinics and hospitals and research originization.
More detail information like user manual, pictures customers user display about
pharmacy counter
, welcome to check our website.
http://www.chinacaremedical.com/automated-tablet-pill-counter-pharmacy-counting-machine_p0015.html